CBD and Trucking
Can truck drivers use CBD? The answer, in short, is yes. But only to an extent.
DRUG TEST
The legalization of marijuana has been a matter of growing interest for quite some time now. As of now, 37 states allow the use of medical marijuana and 21 states allow for adult and medical marijuana. In other words, these 21 states allow anyone over the age of 21 to purchase marijuana from a dispensary. 10 States allow solely the use of CBD and/or low THC but not straight up marijuana. More states are trying to legalize marijuana, and the topic has been presented federally as well. If passed, federally, this would mean the marijuana is legal in all states.
This raises the question for many people "how will the legalization of marijuana and marijuana subproducts, like CBD, effect industries?" Some companies that do drug tests as part of their hiring process, no longer count marijuana. This means that if you tested positive for marijuana they would/could still hire you. But, this is not the case in many other industries. The Department of Transportation (DOT) and Federal Motor Carrier Safety Administration (FMCSA) have a zero tolerance policy on all drugs. Does not matter if you drive locally or cross the border from one state to another, the same rules apply for all drivers subject to DOT and FMCSA.
One question that I get asked frequently by truck drivers is "will my drug test come out positive if I am using CBD products?" The answer in short, is no. You can use CBD responsibly and it will not come up positive on a drug test. When I say use CBD responsibly, I mean to take the exact amount it tells you to take and no more. All CBD products will tell you how potent it is and how much to take daily. If you have a very potent (high levels of CBD) product, it can possibly come up in a drug test. Always make sure what CBD product you are using and how much CBD percent it has. Typically, gummies are less potent and the oils are more potent. If you are not sure, consult a doctor or professional who can explain to you what the best option for you is.
Cannabidiol (CBD) is typically derived from the hemp plant and/or manufactured in a lab. CBD is a chemical that is found in cannabis (marijuana). It is the second active ingredient in marijuana. However, marijuana is mainly tetrahydrocannabinol (THC) which is where people get their "high" from. CBD contains no THC, therefore you will not get "high" off of CBD alone.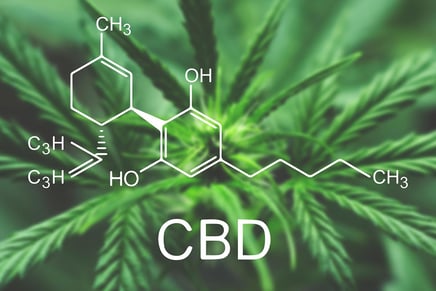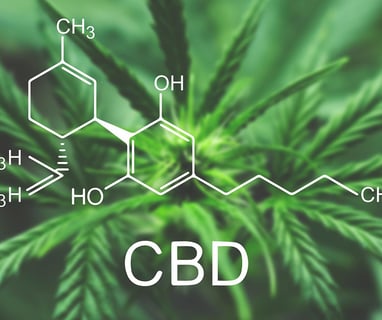 What are the benefits of CBD?
As of today, there is only one CBD product that is approved by the Food and Drug Administration (FDA). This would be a prescription oil called Epidiolex. Epidiolex has been approved to treat two types of epilepsy. CDB is currently being studied for treating other conditions such as Parkinson's disease, schizophrenia, diabetes, multiple sclerosis and anxiety. Usually when purchasing CBD products you can see that they labeled all the benefits that CBD has, but in reality none of that has been 100% proven yet.
Are there risks for taking CBD?
While there is still a lot of research about CBD, the only negative "side affects" recorded after taking CBD products were: dry mouth, diarrhea, reduced appetite, drowsiness, and fatigue. Also, just like many medications, they recommend to not take CBD while having prescribed medication.
The DOT and FMCSA have a zero tolerance policy on drugs. This means that you cannot test positive for any drugs at all. So taking CBS is at your own risk as a truck driver. As mentioned above, if you take little amounts of CBD, you should be okay. But if you take high amounts or high potent CBD products, there is a change that you may come out positive on a drug test. Another problem to be aware of is cross contamination. Cross contamination is when CBD and THC are mixed together. THC will most likely than not come up positive on a drug test. In general, I would recommend that truck drivers do not take CBD, just to be safe, unless you are buying from a trusted source.
Should I as a Truck Driver use CBD?